Where passion, knowledge, and advanced technology connect
Here at Vendon, we take care of everything:
A key player in IT industry in Latvia, with our solutions used in more than 80 countries.
Two-people collaboration has evolved into a tight-knit group of eager professionals
Here at Vendon, we take care of everything: the hardware, the software, and the people who use our product. Previously operating under Draugiem Group and now a part of the multinational technology company Azkoyen Group, Vendon has grown to be the leader in global IoT, telemetry and payment solutions for vending and coffee machine businesses in Central Europe.
The team that began as a two-people collaboration has evolved into a tight-knit group of eager professionals with an excellent network of partners in various regions to provide top-quality services across the globe. Now, a key player in the IT industry of Latvia, Vendon has become one of the leading export companies in the group, with our solutions used in more than 70 countries.
A lucky encounter in September 2009
Chance has driven some of the most sensational scientific discoveries, and luck had a significant role in the rise of Vendon.
A lucky encounter in September 2009 between a vending business operator and proficient engineers with creative minds turned a simple request of an SMS payment solution for vending machines into a complete telemetry solution and cashless payments provider as it is known today.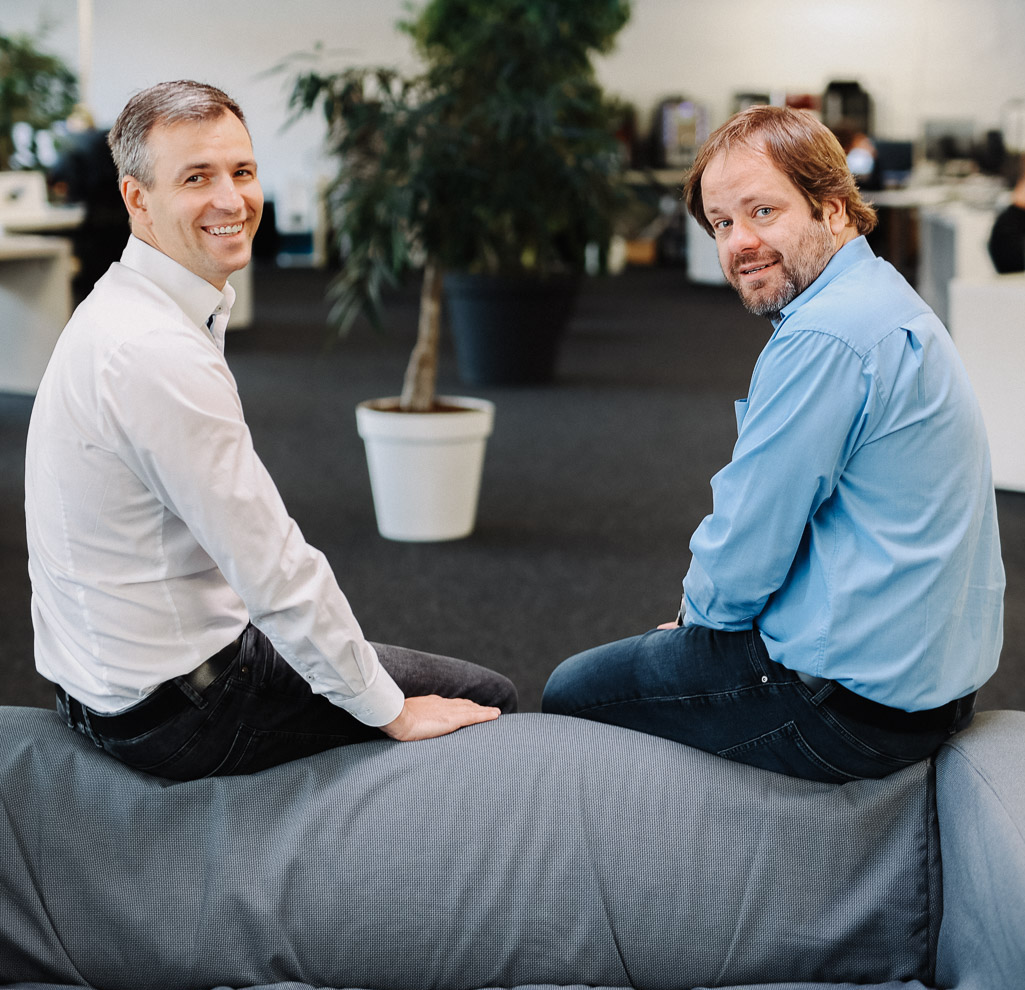 First tests were carried out in 2010
One of these tech wizards was Edgars Bināns, CTO of Vendon. At the time, he was a developer at Mapon, another company in the Draugiem Group.
Edgars spent four months creating the software for the first prototype, working together with an electrical engineer who constructed the hardware unit. The first tests were carried out at the Draugiem Group's office in January 2010.
Vendon was founded in April 2011
The same year, another fortuitous occasion took place – a visit to "Venditalia", an international vending exhibition. It led to the realization that the device and the accompanying software they had created could be much more than just a text message payment solution.
Instead, with some tweaks, it could serve as a telemetry device for vending machines and help vending operators run their businesses much more efficiently.
For almost a year, they worked on this idea until it became official: Vendon was founded in April 2011 and left its parent, Mapon.

Today Vendon provides solutions for hundreds of vending and coffee businesses from all over the world
We help them make data-based business decisions and increase the overall ROI at the same time.

Vendon is not just a story of lucky chances — it is also a story of growth. As our product grows, our people grow with it.

The CEO of Vendon - Kristiāns Vēbers
Kristiāns Vēbers, who is now the CEO of Vendon, joined the newborn company in May 2011 as a developer, having spent several years at the Draugiem Group. In fact, his knowledge was essential in separating the system from Mapon so that Vendon could become a standalone entity.
He progressed to a Senior Developer and assumed the role of Development Team Lead in 2014. Just two short years later, Kristiāns took the reins of the company into his hands to steer it onto a path of rapid development.


Head of the development team - Anita Petrova
However amazing the product might be, it is only worth perfecting if there is someone who wants to use it. And this is where Anita Petrova enters the picture.
She joined Vendon in 2012 as a Key Account Manager and became the bridge between the development team and the end-user of the Vendon solution. It was a huge responsibility and required learning the product inside-out — a sure challenge for someone without a technical background.
At the start, Anita managed everything — from customer support to logistics, accounting, sales, and development projects. She even sorted cables and compiled the first manuals. With all this knowledge in hand, she now leads the development team and ensures that the clients' needs and the available resources are perfectly balanced.
We are moving forward at a steady pace,
both feet firmly on the ground.
The road to success has not always been an easy one. With many bumps along the way, we have seemingly overcome the obstacles out of sheer spite. This resilience is weaved into the very essence of Vendon, and it has paid off. We are moving forward at a steady pace, both feet firmly on the ground. We have set ambitious goals, and we are always on the lookout for new ways of giving our clients more.
Following the growing popularity of coffee machines, our future efforts will focus on providing better options to coffee service operators while we continue improving our existing solutions.
Enquire today, learn more about Vendon and the opportunities we can provide