Optimize your coffee business
Monitor your coffee sales and machine performance activity remotely and get real-time data instantly.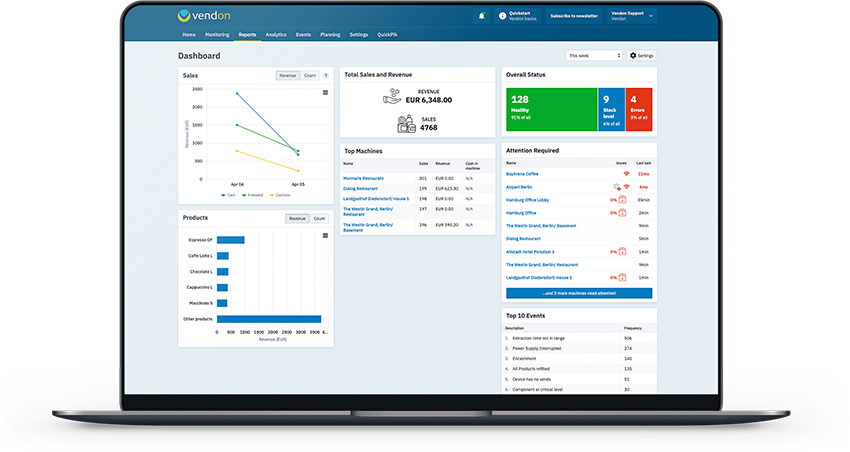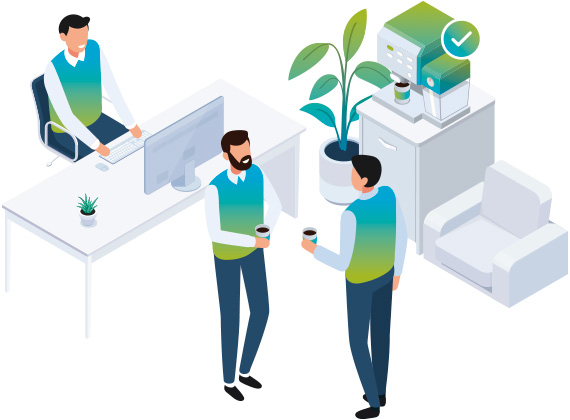 Maintain high-quality coffee with precise data

It's important for coffee businesses to make sure their machines are properly working and making tasty coffee at all times. But without telemetry, maintaining all that becomes a real challenge as there is no data available to give an insight into what's happening.
In locations where people are likely to be repeat customers and where coffee is a part of their routine, consumers seek a reliable experience that they can count on day in and day out.
So it is important to maintain a consistent taste and make sure your machines are always performing.
Manage and monitor all your coffee machines on one platform
How does Vendon ensure that every coffee machine reaches its full potential?
Rapidly grow your business revenue
Our IoT and Telemetry platform provides the most precise real-time data, allowing to work with reports that are vital for the growth of a business. With Vendon's coffee machine management solution, make data-based decisions to generate real-time insights and predictions to optimize your performance.
Save time and effort on your machine management
Manage ALL your coffee machines remotely on one platform — no need to use different software for each machine or lose time to travel and check your machines on-site. We work with the biggest coffee machine manufacturers in the industry to provide our customers with machine-specific data.
Ensure the longevity of all your machines
This solution allows getting timely alerts and notifications about any technical issues, so not only the lifetime of machines is extended, but also maintenance visit costs are reduced. On top of that, good drink quality is ensured, leading to higher revenue.
Coffee machine operators without telemetry are more susceptible to fraud. With Vendon's solutions, track the component usage and know the stock levels at all times.

This solution is perfect for industries like
Start optimizing your coffee business today and boost your revenue!