Easy, automated tool for coffee machine maintenance planning
Ensure regular inspection, cleaning, and maintenance of machines to prevent unplanned downtime and costly repairs.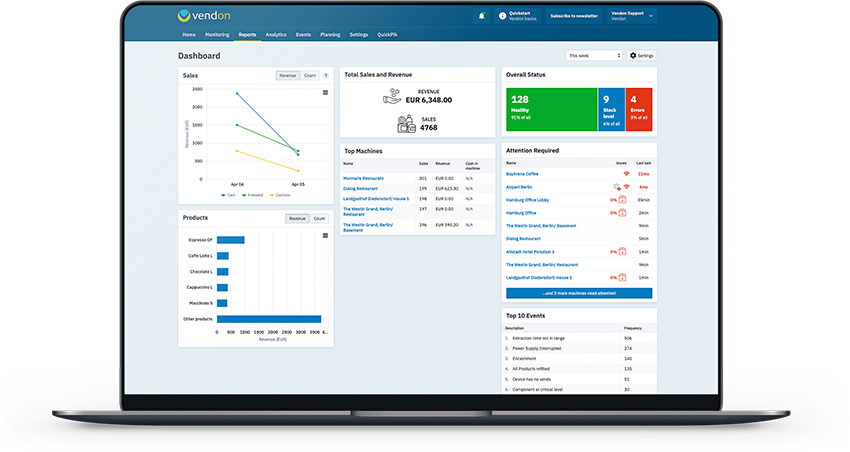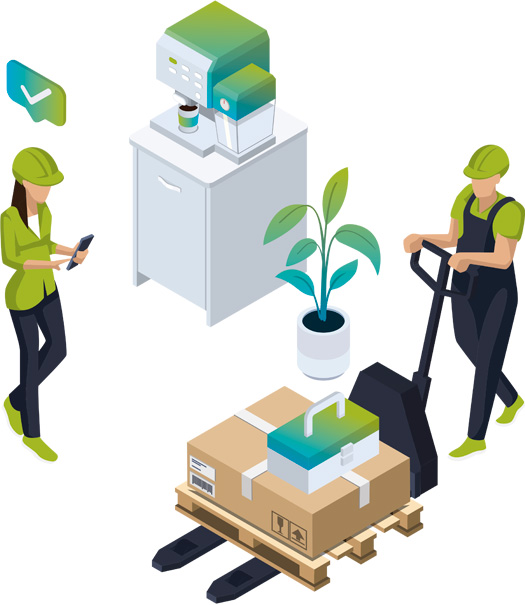 Schedule your maintenance activities with ease
Take control of your maintenance by easily scheduling and tracking upcoming and completed machine cleaning and repair tasks, allowing for efficient planning and execution.
Having a clear overview of your maintenance schedule lets you strategically plan and allocate resources, ensuring that the right personnel and equipment are available when needed. Stay informed about the status of ongoing works, receive updates and notifications on completed tasks, and identify any potential bottlenecks or delays. With a centralized system, you can keep accurate records of maintenance activities, ensuring compliance with regulatory standards and facilitating seamless audits. No more Excel tables and less manual work to calculate when the visit is required – our Preventative Maintenance tool will handle it for you.
Proactive care and continuous operation
Achieve exceptional performance by prioritizing diligent care, and ensuring that your machines operate flawlessly and continuously.
Regular inspections, cleaning, and upkeep ensure that each component of your machines functions optimally, minimizing the risk of unexpected breakdowns or disruptions. Attention to detail in preventive maintenance helps identify and address potential issues before they escalate, promoting smooth and uninterrupted operation and a product with excellent taste.


Build trust in your business
By implementing consistent maintenance practices, establish a positive reputation and build customer trust.
Consistent maintenance practices instill a sense of trust in your business. When your machines operate consistently and are always available, customers can rely on their functionality, which builds loyalty and satisfaction. Regular maintenance will reflect in the best quality of the product, providing customers with an excellent cup of coffee at all times.
What are the benefits of the preventative maintenance solution?
This solution is perfect for industries like
Be one step ahead of your machines and keep them running at all times!