Increase your business revenue
Get a detailed overview of transactions, location, machine or product performance, and analyze consumption patterns, bestselling products, and underperforming machines.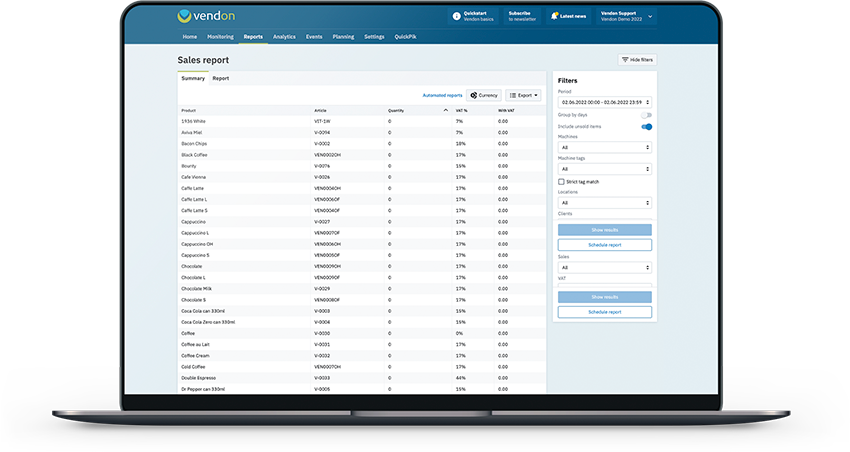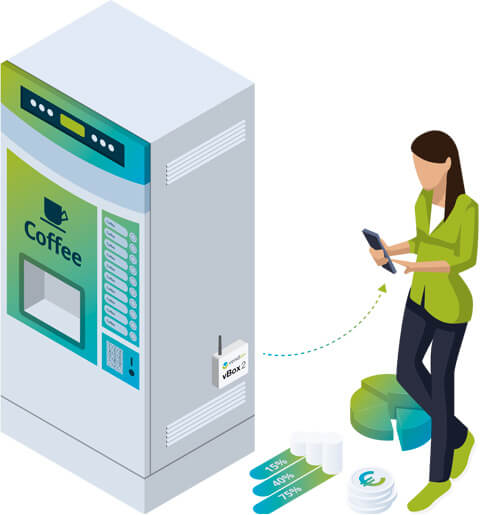 Without precise sales data, you can't grow your business

To make your business grow, you have to be aware of your sales numbers — is the revenue increasing, what products are sold the most, why hasn't there been a purchase for a certain period of time, etc.
Without these data, procedures, like filling the machine with top-selling products, take a lot of guesswork. Even more so, you have to make sense of what makes certain products sell out faster than others that stay unsold for extended periods of time.
How does Vendon help your vending and coffee machines reach their full potential?
This solution is perfect for industries like
Get insights into your sales reports and grow revenue!