Affordable Contactless Payments for Vending & Coffee machines
Increase sales and customer convenience while also lowering your operational costs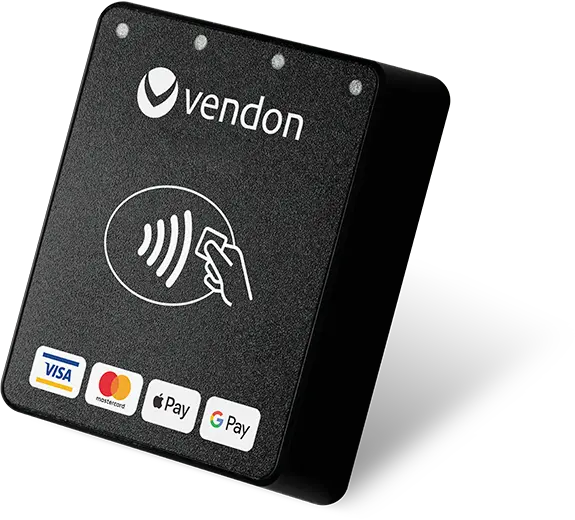 Demand for contactless payments is growing!

Lack of contactless payment options on your machines is a missed opportunity to grow business revenue
The usage of contactless payment options has grown to nearly 30% in the past three years as 1 in 5 consumers don't carry around cash anymore. In some countries, over 80% of all retail transactions are now non-cash transactions.
Vendon Contactless Payment solution is easy to install
Full control over the payments
Take complete control over the payments and notice a significant decrease in cost and increase in profit.
Powered by the most advanced IoT technology, Vendon Contactless Reader allows customers to choose from multiple payment methods and pay effortlessly — an excellent way to turn an onlooker into a customer.


Why choose the contactless payment solution?
Powered by Vendon IOT, Telemetry & Payment Platform 24/7

Contactless payments are the key to optimize your coffee and vending business