IoT & Telemetry Solutions
Vendon provides the most advanced and reliable IoT & telemetry solutions for vending and OCS businesses to enable remote machine management, avoid technical issues, maintain high-quality products, and make invoicing more convenient.
Grow your business with smart data-based solutions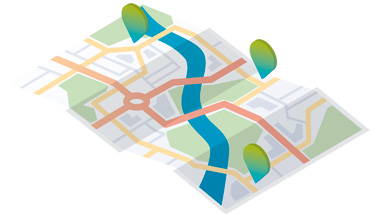 Use the Route planning solution to monitor the real-time stock, technical, and encashment data, so you can visit your machines only when necessary with the right products and tools.

Get a detailed overview of transactions, as well as the performance of location, machine and product performance. Analyze consumption patterns, bestselling products, and underperforming machines through several analytics tools.

Have complete control of all cash and encashment information. See the exact amount of cash in your machines in real-time. Detailed encashment reports let you prevent money fraud and theft.

Get a wide range of data, such as real-time machine technical status, product stock levels and sales information, consumption trends, and detailed reports to help you minimize business expenses and optimize the overall performance. Eliminate technical issues remotely and avoid unnecessary field visits.

Get insights about the machine health, monitor sales data, ensure machine longevity, and track component usage and the quality of coffee with different parameters. Make sure that your business is running at full capacity, eliminate machine downtime and avoid any lost revenue losses.