In today's world, loyalty and mobile payment platforms are becoming increasingly popular. They are designed to help businesses attract and retain consumers while optimizing costs. Learn more about advanced features for coffee and vending machine operators to offer to their customers.

QuickPik by Vendon is a loyalty and mobile payment solution frequently used to increase consumer engagement. With the new and updated features, vending and coffee machine operators now have ample options to offer adjusted benefits for diverse business models, adapting to their particular needs and sales strategies. This is achieved via customizable discounts and recurring free product allowances at the vending and coffee machines. What makes QuickPik genuinely unique is that the solution fits both closed-loop and open-loop environments. 
The latest update to the QuickPik loyalty platform comes at a time when vending and coffee machine operators are in the need of various solutions to remain appealing to their customers. The dynamics of consumer behavior are ever-changing, and vending and coffee businesses must remain that appealing to become a solid part of the consumer's daily routine. It surely comes with a price, in this case – in form of rewards and bonuses that can be offered in exchange for their loyalty. The upgrade offers more options to choose which products and what discounts can be retrieved using the QuickPik solution. Stay on top among other operators with Vendon and offer the most competitive reward and bonus solutions for your customers.
Anita Petrova, Head of R&D at Vendon, notes "Vendon has worked on developing the functionalities of the loyalty program even further and upgraded QuickPik with a new feature package to provide more options to choose from." 
So, what's new?
It's no secret that we at Vendon are very proud of the diverse options and features QuickPik offers to operators of vending and coffee machines. Be it, closed-loop spaces or open-loop spaces, more crowded or less crowded locations of the machines, products that need to be pushed more for sales, or a special item that is offered as a gift for consumer loyalty – QuickPik easily takes care of it all. In many cases, we have found the best-customized model for each operator to offer to their customers and, thus, stand out among other service providers.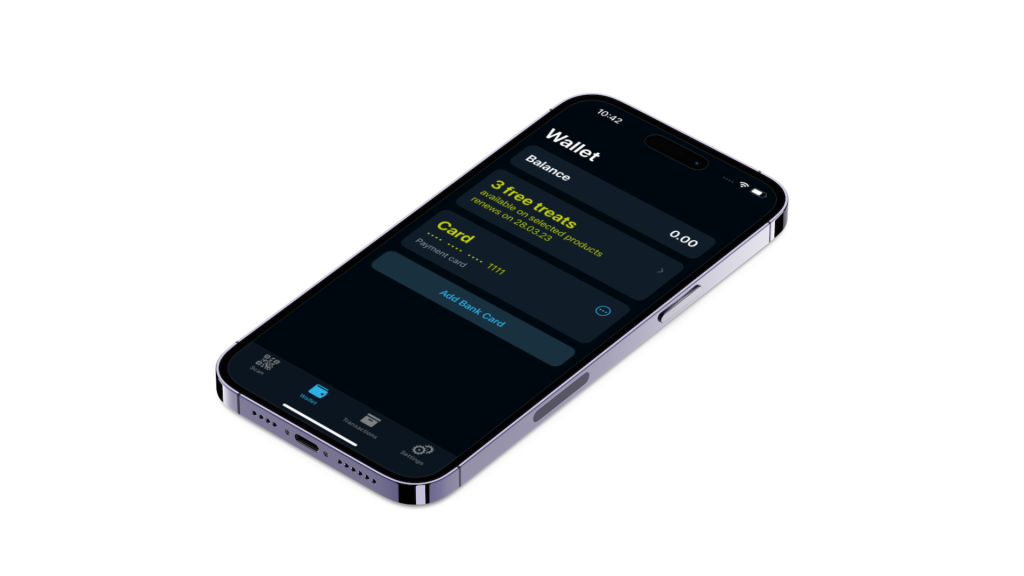 The new features now provide more options for the operators to adjust to the particular needs of their customer businesses. QuickPik updates now allow:
to sort discounts,

apply rewards or bonuses to particular user groups

assign free products as a reward for existing customers or to attract new ones. 
Sort out the discounts or free access to particular products
Implement this feature to apply to locations where consumers frequently purchase certain types of products and would like to receive a discount or a free bonus for their loyalty. Now, it is possible to distinguish product groups in the machine by allocating a separate discount for each. For goods that are not included in any group, the full price must be paid.
Discounts or free products can be conveniently applied in closed-loop spaces where drinks are consumed daily by a particular group of people – be it office staff or visitors. With the new loyalty program feature, it is possible to allocate basic products like black coffee or espresso for free, while still charging the full price for more expensive drinks with milk or other ingredients such as latte or cappuccino. This allows rewarding particular consumer groups, yet receiving profit for more expensive products.
The new feature is also convenient for open-loop spaces to increase customer satisfaction. For instance, gym owners now have an option to conveniently allocate free water bottles for their clients in vending machines, while charging for other drinks and snacks. This way an important amenity like water is provided at no cost to clients while also generating revenue from vending machines for less essential items such as snacks. 

Create exceptions in the product range that the discount applies to
The loyalty perks can apply to all products in a vending machine except for specific items, such as a particular soda drink. This allows for easy setup of the loyalty program by simply excluding one product or product group. Additionally, this feature can be used as a marketing tool by offering discounts on specific products to increase sales or promote new products.
For instance, a vending machine operator may use the exception feature to push a new soda drink. They can offer a special discount exclusively for that product to encourage customers to try it. By doing this, the operator can gauge customer interest in the new product and potentially increase its sales while also promoting loyalty bonuses. This flexibility and customization options offered by the QuickPik loyalty program can be an effective tool when implementing marketing campaigns and overall sales strategy.
Create a group template with an already set discount scheme
Group templates with pre-set discount schemes can easily be applied to existing and new users. Machine operators now have the option to grant a particular number of discounts for specific items or offer a free product, enabling consumers to receive a single product or discount for one purchase that is not continued or renewed afterward.
For instance, a vending machine operator can use this feature as a marketing tool to attract new customers to the QuickPik loyalty program. By offering a promotion where consumers who register for the program receive free products or a particular discount for a certain number of items. Thus, the operator can onboard new consumers with one free product for registering or a discount for the first five purchases. This incentive encourages customers to sign up for the loyalty program and begin using the vending machine regularly to redeem rewards.
To sum up
Overall, with its new feature package, the QuickPik loyalty program offers more options and greater control over which products and discounts can be retrieved while providing a more personalized and pleasant experience. Besides, more control and options to customize discounts or free item allocation, allow operators to be more flexible in offering their services to diverse business models adapting to locations, machine usage load, and consumer range.
An efficient bonus program remains one of the main tools to engage loyalty and attract new clients. Tailored discounts or complimentary products can significantly increase customer loyalty and most likely guarantee that the customer will come back for future special or personalized deals.